Airticketing
Whether you're travelling for leisure or business, we offer flight deals to the best destinations around the world. Find your domestic and International airfares, and get ready to explore the sights from all-over the world…
Hotel Booking
When it comes to booking the perfect hotel, resorts, apartment or guest house – we've got you covered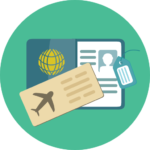 Visa Assistance
Saltlake Tours and Travel assist corporate travelers, tourists, students, diplomats, multinational companies and international humanitarian organizations with their visa applications with step-by-step instructions, information and necessary documents.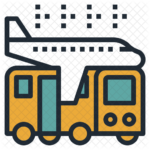 Airport Transfer
Upon request, we provide airport transfer services and Pick-ups from airports in and around Nairobi at a very affordable rate that suits our clients
Travel Insurance
We liase with selected insurance companies to help our clients to increase their sense of security before and during the trip, it's important to purchase a travel insurance plan. Contact us for your cover at a very affordable rate
Tours & Safaris
Our expertise, knowledge and personal relationships allow us to design journeys that are rugged and adventurous, urban and ultrasophisticated, or the perfect blend of both. Whichever you prefer, you can be certain that your trip will be filled with exclusive opportunities that only we offer
Saltlake Tours & Travel provides a wide variety of attractive travel and hotel products and services at affordable prices to a large clientele, comprising of international visitors, individual travelers, family holidays and corporate clients. Saltlake offices are situated in the Kilimani Area of Nairobi City which is easily accessible within the City.
Nairobi City itself is the regional capital of the East African region which has a population of over 100 million people. This is the target region and includes the countries of Kenya, Uganda, Tanzania, Somalia, Rwanda, Burundi and South Sudan. There are many other tours and travel competitors in the target area.
However, Saltlake tours & travel creates a competitive advantage by offering exceptional customer focused service which is lacking in most of the competitors.
+254 722691167 +254 792438301
Wu Yi Plaza, First Floor, Wing A Suite A1
Galana Road, Off Argwings Kodhek Rd,Kilimani
P.O Box 2159 – 00606, Nairobi
Email:info@saltlaketravel.co.ke